this morning Stephen and I were cleaning the basement.... we came back upstairs to a disaster.... Brad had taken our 3 *brand new* fish out of the fish tank and put them in Avery's jewelry box.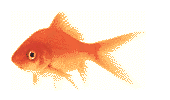 Boys. that's all I have to say.

so, Rest in Peace, Duck. (that was Av's fishy) rest in peace.

Gratefully, the other two are still alive.... just swimming funny....